AfriBlocks and DataCamp Partner to Offer FREE Courses to African Freelancers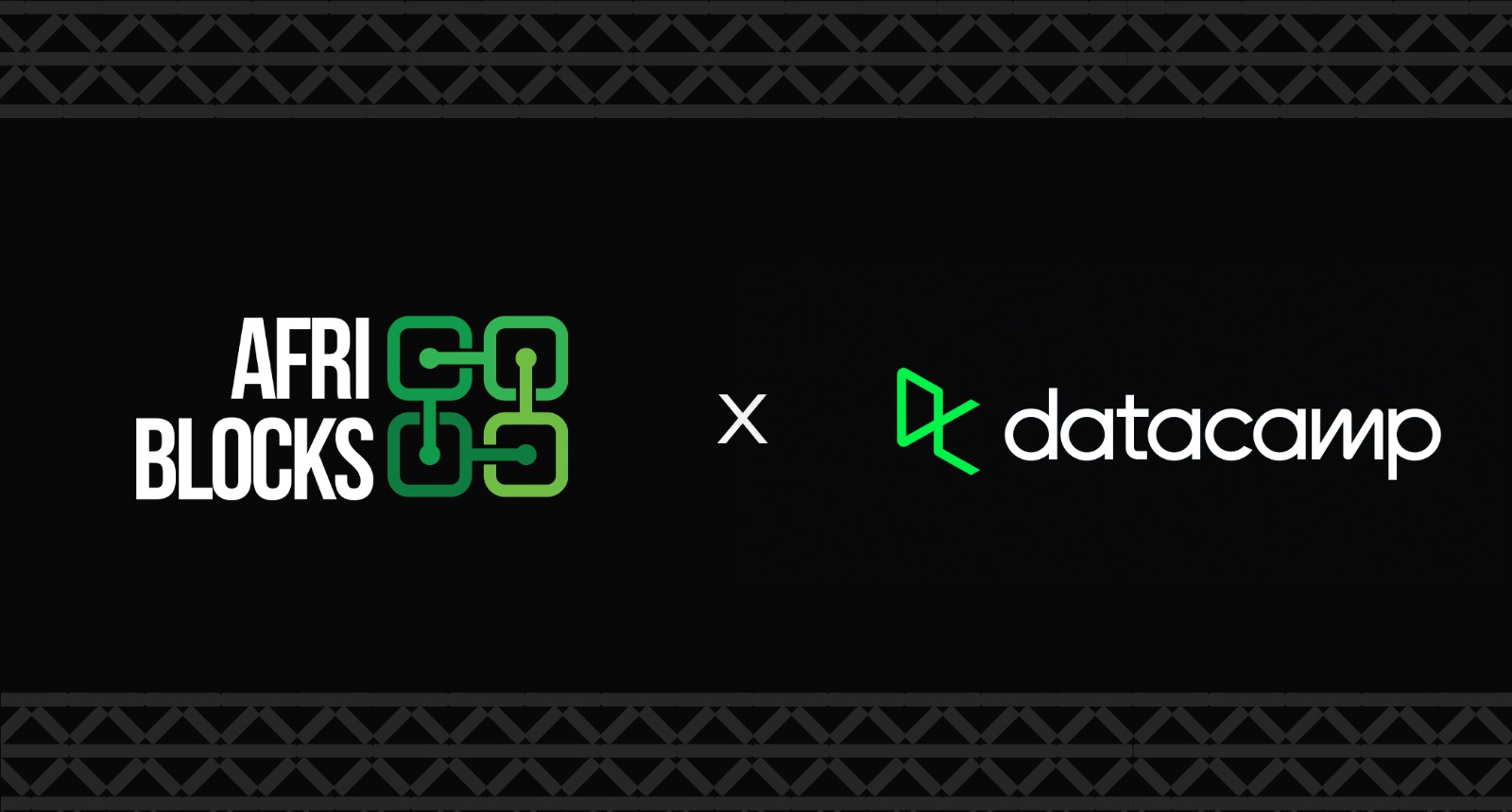 Here at AfriBlocks, we feel a strong sense of commitment to our customers and the freelancers powering our platform. As we strive to equip our freelancers with everything needed to perform at a high level and nurture their talents, upskilling is a critical component of our program. We encourage our freelancers to constantly hone their crafts and stay up-to-date with the latest developments in their fields, thus ensuring that AfriBlocks will continue providing world-class services to our clientele. Furthermore, it also helps prepare freelancers for the future. In this quest to ever-sharpen our freelancers' skill sets, AfriBlocks is proud to announce a new partnership with DataCamp, one of the world's premier data science training resources.
DataCamp boasts a client base of more than 1,600 companies (including 80% of the Fortune 1000) and offers training on everything data, from non-coding essentials to machine learning. DataCamp is a staunch advocate of learning by doing. Hence, participants partake in hands-on, interactive courses proctored by experts representing the best companies out there, including Amazon, Spotify, Facebook, and Nike, among others. Pupils take what they learn, practice with quick daily challenges, apply it to solve real-world problems, assess their newfound skills, and track progress. Participants also have the chance to master a vast array of technologies from Excel to Python.
They are driven by the notion that education is a fundamental human right and a goal of bridging the global skill gap. DataCamp Donates offers qualified organizations the opportunity to distribute free access to its platform. AfriBlocks is honored to be chosen as one of those eligible companies and will make DataCamp's wealth of knowledge available to all of our freelancers over the next year. After their thorough data science training, already high-value AfriBlocks freelances will become even credentialed as they deliver quick, affordable, high-quality work across the globe!
Apply Now to access Free courses.