AfriBlocks Integrates with Western Union Business Solutions' payments infrastructure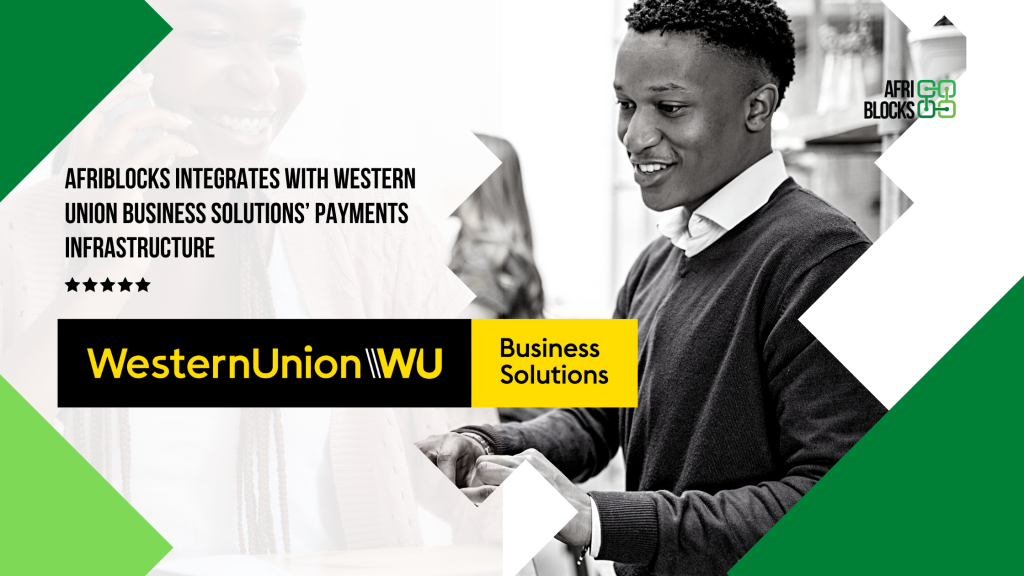 Today, AfriBlocks, a SaaS-enabled Pan-African freelance marketplace, announced that the company has made it easier for freelancers to get paid via its integration with Western Union's Business Solutions. With the availability of cash pick-ups at 43,000 locations across Africa, AfriBlocks freelancers have yet another way to get paid more quickly, through a trusted global payments partner.
"Our mission at AfriBlocks is to help our customers build better businesses, and our freelancers build better careers," said Tongayi Choto, Founder and CEO at AfriBlocks. " The Western Union's Business Solutions integration gives our freelancers even more ways to get paid while keeping their transaction fees low."
Through AfriBlocks' integration with Western Union's Business Solutions, freelancers can collect payments in 30 African countries." AfriBlocks is building the rails to power the future of work by removing complexity and friction from the freelance payments" said, Roger Roman, co-founder, and CMO at AfriBlocks. "By taking advantage of Western Union's Business Solutions widely adopted payments infrastructure, AfriBlocks will be able to help increase efficiency and make life easier for our freelancers."
"Getting paid as a freelancer has always been a challenge. Receiving my payments through at Western Union locations has made the whole process so easy for me, now I can focus on doing more remote work," said, Lester, a software engineer on AfriBlocks.
AfriBlocks stands committed to building the technology infrastructure for the future of work in Africa. This infrastructure will provide an end-to-end solution for anyone in the world to connect and seamlessly work with African Talent. From job posts, freelance talent-matching, and project collaboration to payments.
To read more about how AfriBlocks can help you build a better business, visit https://www.afriblocks.com/