Building Your Graphic Design Career on AfriBlocks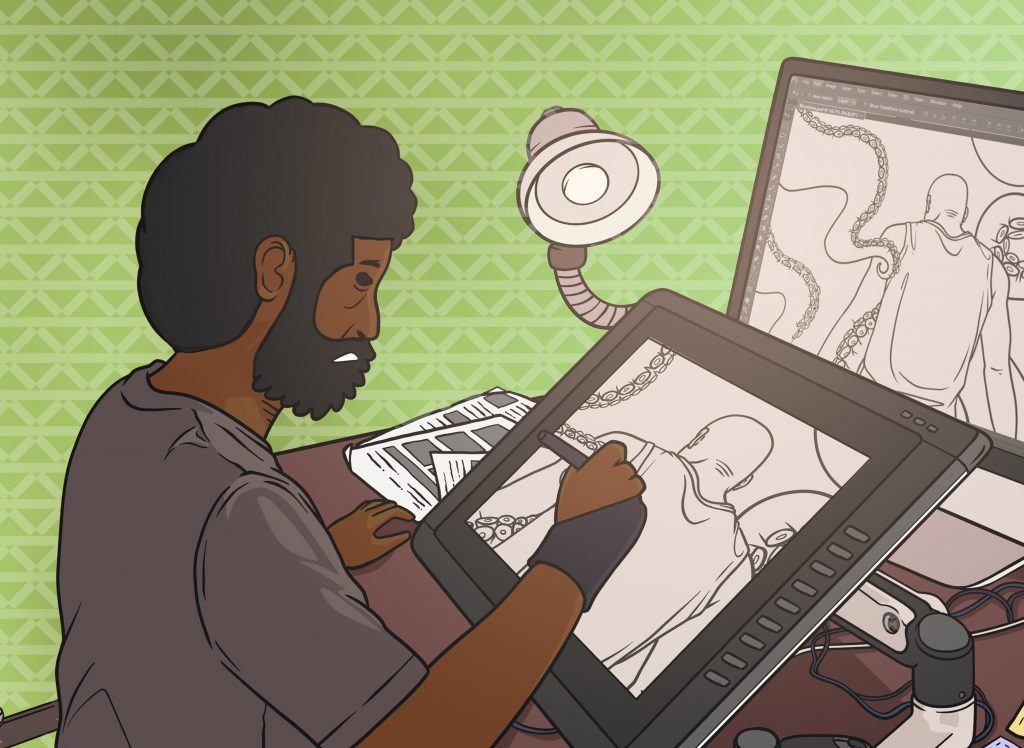 At AfriBlocks, we can connect you with a broad range of freelance service providers. One of the most popular services offered is graphic design, which makes sense when you understand that excellent graphic design is key to building a professional brand.
When you join the AfriBlocks community, it becomes easier to land gigs consistently, but it is up to you to dazzle your clients with your skills. Here are a few tips to help you grow your freelance graphic design career with AfriBlocks.
First and foremost, you should clarify all project expectations at the onset. As a creative graphic designer, you know everything you'll need to make the project a success. It would be best to sort out details of the project with your client, in the beginning, to make your job easier. If you don't, you may have to make an untold amount of revisions to the project to satisfy your client. Make a list of questions to ask each client before starting to avoid having problems later in the gig.
Secondly, you should build positive relationships with your buyers. Delivering high-quality work promptly is one sure-fire way to keep buyers coming back to you for your services. It would help if you also were responsive to your client's needs should new circumstances arise during projects. Practicing empathy will make your clients feel appreciated and valued, likely influencing them to return for more work; or recommend you to others looking for similar services. Also, never forget the universal freelancer's mantra, "under-promise, over-deliver." If you can complete the project early or add extras to your delivery, do it. Finishing your projects and exceeding your customers' expectations will put you in a position to win as a freelance graphic designer.
Finally, you should constantly be learning during your journey as a freelance graphic designer. You should do your best to stay abreast of all new developments in technology, applications, and tools that you use to make it happen. The more you learn, the more services you'll offer, thus making you a high-value graphic designer on AfriBlocks. As an AfriBlocks freelancer, you have access to various programs to upskill and broaden your range of offerings. It would be wise to take advantage of them to increase your chances of success.
If you implement these practices into your grind at AfriBlocks, there is no question you will be successful. Graphic designers are in high demand, and if you are on top of your game, you will reap the benefits. Now, put it into action!