The Building Blocks Of Africa Series: Bringing Education To Every Child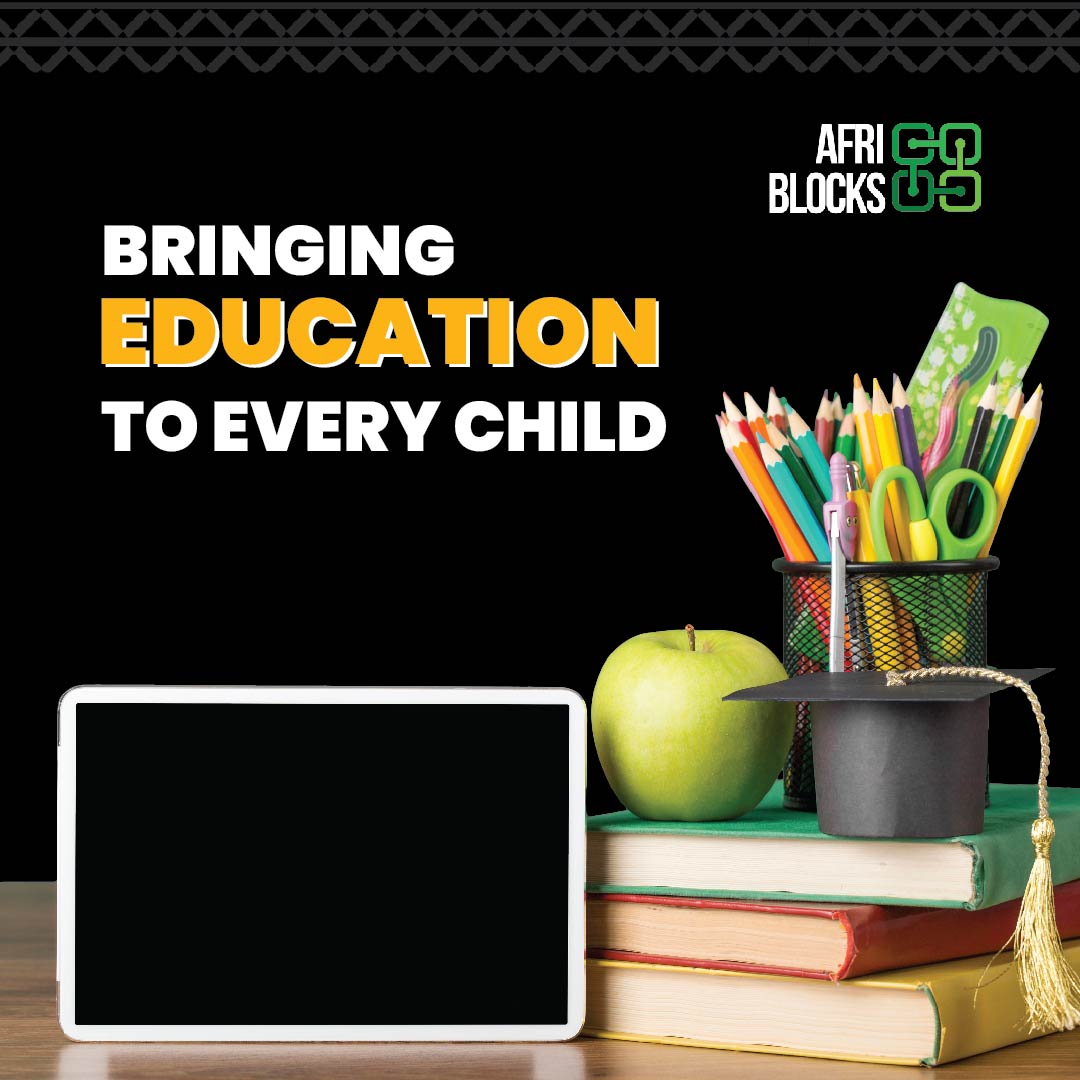 When we talk about the building blocks that will contribute to the further development of Africa, those in the education sector are at the forefront of that conversation. We simply cannot talk about the advancement of the African cause without talking about the education of the generations to come. Education has been defined as a human right in the Universal Declaration of Human Rights, and it is critically important that all children be given access to the education that they need.
There are many challenges that most countries in Africa face when it comes to the delivery of education. While most children in urban areas may not struggle for access to education, there are several others that live in remote areas, and it is these that are most vulnerable to failing to get an education. While those in urban areas may not struggle as much for access, they still face a lot of challenges when it comes to getting an education. Some of the challenges that children of school going age in Africa face include:
They may come from low income families
Low/no access to internet services
Lack of infrastructure
Underqualified teachers
High cost of private education facilities
High student:teacher ratio
With these challenges in mind, there are some startups that have come up with different ways to try and address the issues surrounding education in Africa. Some of these include Tuta Me, Kidato, and uLesson. All these work in different ways towards addressing the needs in the education sector on the continent. In this article, we want to focus on one startup that is playing what we think is a vital role in bridging the education gap in Africa.
Foondamate
In the context of Africa, we can say that Foondamate is one of the best solutions towards ensuring that all children on the continent have access to the education that is their right. Generally speaking, the internet has made it easier to access the resources that one might need to make the quality of their education better. However, there are many children in Africa that do not have access to the internet or have low access to the internet. There is also a lack of resources that are needed for one to have access to the internet such as computers, a strong data connection and other related pieces of hardware. According to the statistics that Foondamate provides, 90% of students on the continent do not have access to internet services and this leaves them stranded when it comes to accessing education.
When the Covid-19 pandemic hit, schools across the continent were closed and schools were encouraged to provide online education for their students. This is a challenge for the kids that do not have access to the internet and this is the challenge that Foondamate is trying to address. Foondamate uses WhatsApp to tutor students. WhatsApp can be used in areas with low access to the internet and it is easy to use. People may not have access to computers or laptops, but these low income families can have a phone that supports WhatsApp.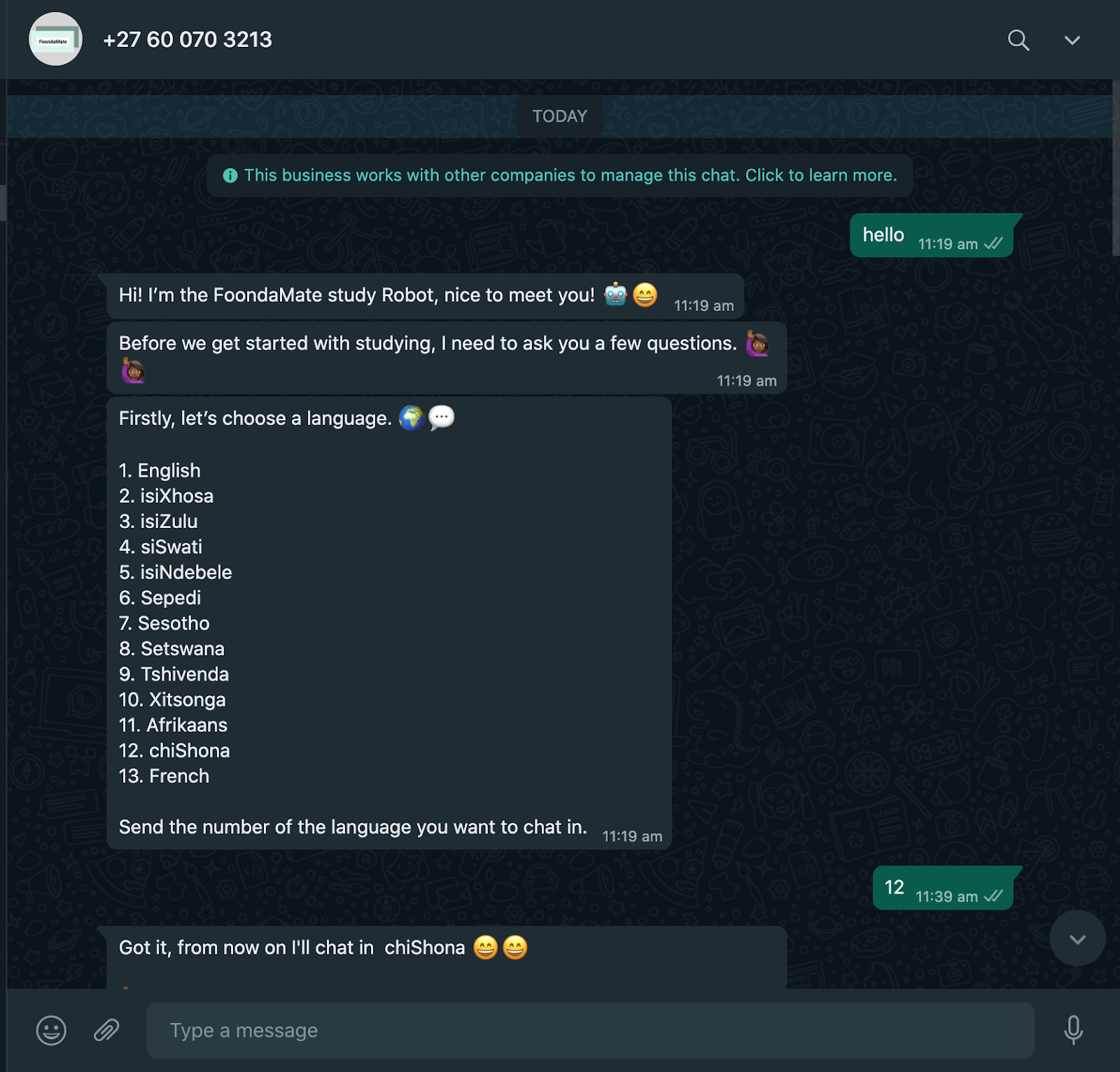 To use Foondamate, one can send a message to their chat bot which will give them the option to choose one of thirteen languages to learn in. This means that children across Africa are able to learn using their native languages or the languages they are most comfortable in. In doing so, it becomes easier for these children to grasp the concepts that they will be learning about. The app can also be used to source past exam papers, definitions of words, wikipedia articles about particular subjects, and even solve mathematical equations. Overall, Foondamate is a great tool for students that have low internet access and it has a vital role to play in delivering education to all corners of the continent.
With more applications like Foondamate, the education sector in Africa can be transformed for the benefit of all the children on the continent. If we are to secure the future of this continent, we need to ensure that we have educated the generations that are coming after us. Closing the education gap is critical, and Foondamate is here to do just that.
Check out our previous article in the building blocks series where we talk about applications which are closing the financial access gap on the continent.