The African Freelance Scene: A Breakdown

Freelance and remote jobs are gaining increased popularity across the world. The covid-19 pandemic changed the way we view work. It also intensified the desire for remote work and freelance gigs for many professionals around the world. During the last few years, companies have explored remote and hybrid working models for their staff.
The technology available to professionals today allows them to connect with clients anywhere in the world and work on projects. Africa is no different in this regard as the talent on the continent is making inroads to become a dominant demographic in the freelance world. At AfriBlocks, we are building the infrastructure that will help African freelancers participate in the global economy.
Recently, we conducted a survey among some of our top freelancers in a bid to further understand their needs so we can improve our services. The survey gave us some valuable insight into the freelance scene on the continent. Some of the findings are as follows:
Freelance work is viewed as a viable source of income that one can live on in the long term. There is a common misconception that freelance work is temporary and cannot be relied on in the long term. However, 60.6% of the respondents say that they see themselves continuing to work on a freelance basis for over 5 years from today. This shows that these individuals see the value in freelance work and see it as a sustainable source of income.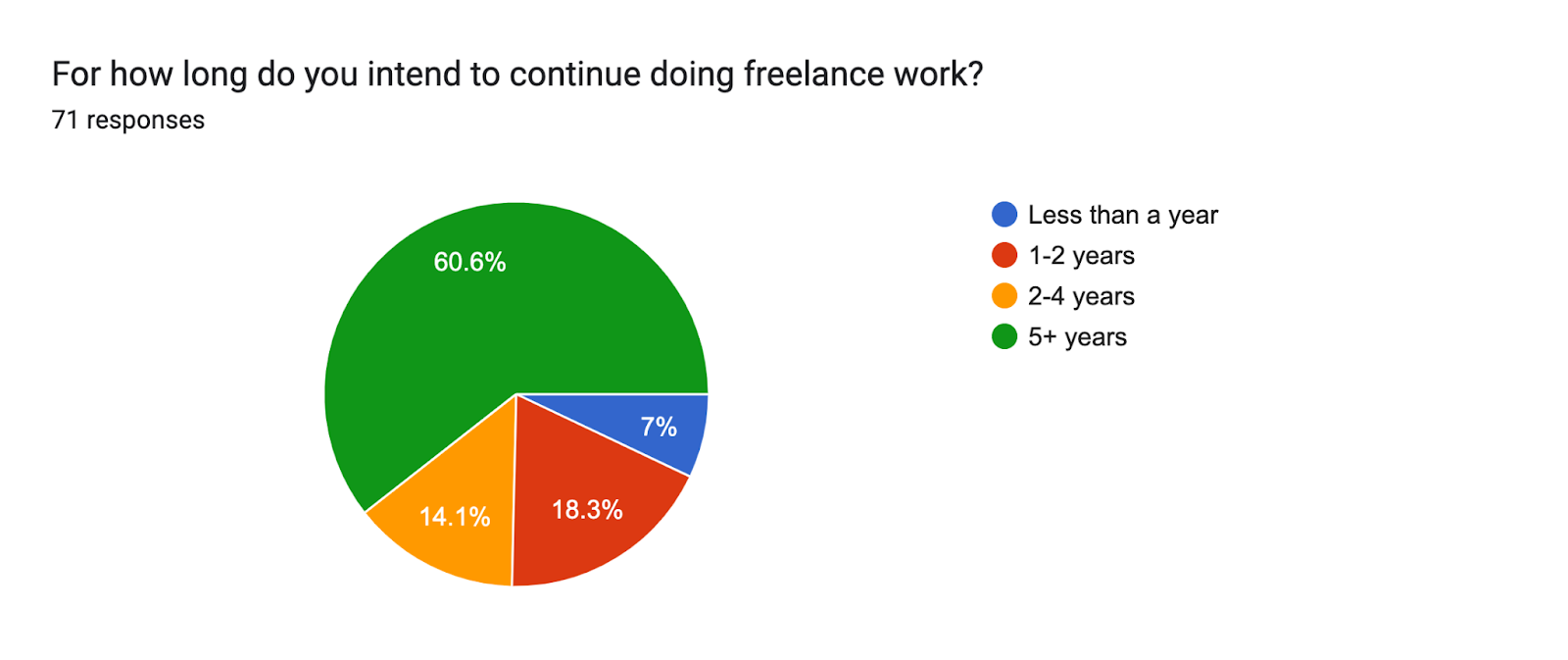 Freelance marketplaces and social media are the leading sources of jobs for freelancers. Infrastructure that brings ease of access to clients is very important in the growth of the freelance industry. While social media is a good source of freelance gigs, it leaves people vulnerable to being swindled. Marketplaces such as AfriBlocks provide security that protects both the clients and the freelancers.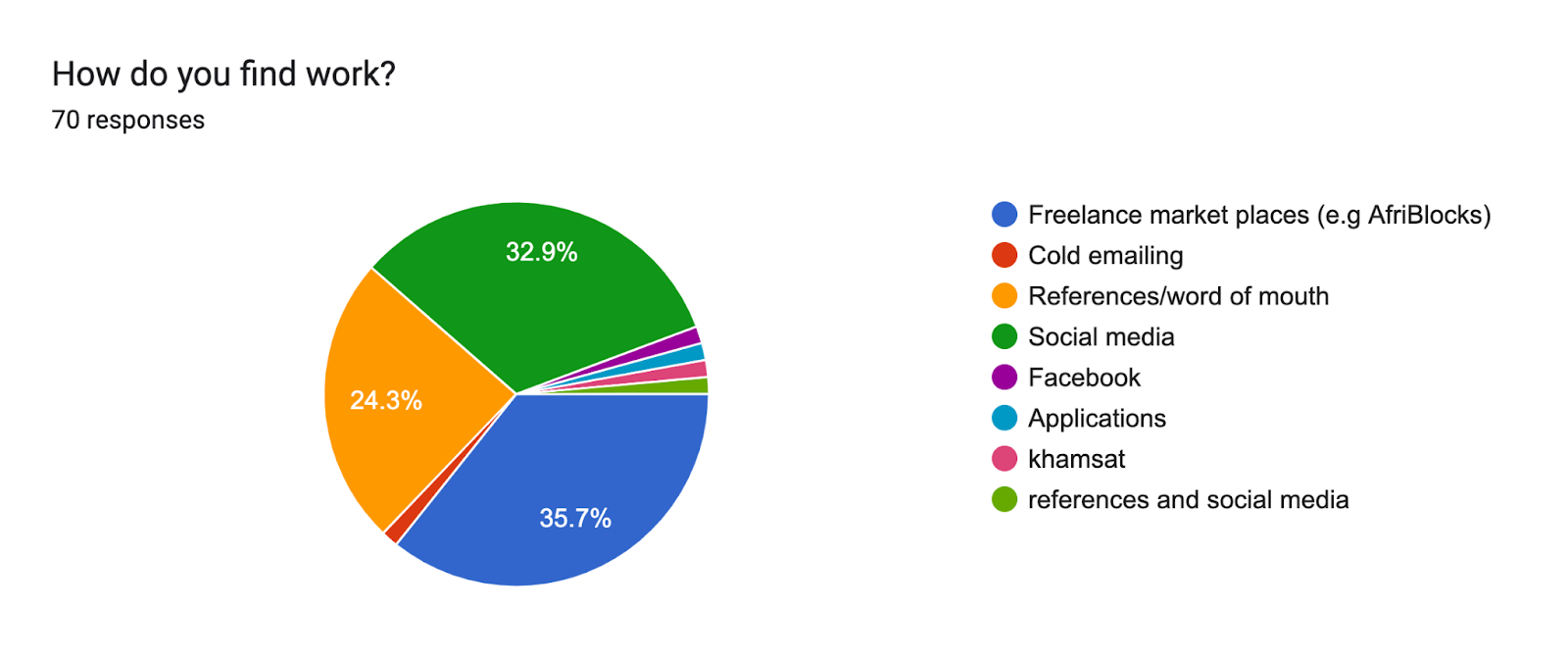 There is a need to develop payment platforms that make it easier for freelancers in Africa to receive payments for their work. While freelancers in South Africa, Nigeria, and other countries with similar economic prowess can receive their payments directly through their bank accounts, most freelancers have to use remittance services such as Western Union. This makes the process to receive funds longer and time-consuming. Better payment systems will make it easier for both clients and freelancers to move funds.
The majority of the freelancers that responded to the survey work full-time and consider freelance work to be their sole source of income. This tells us that full-time freelance work is a feasible endeavor. If access to gigs is further improved, we are likely to see an increase in the number of full-time freelance workers. 44.1% of the respondents say that they view freelance work as a way through which they can supplement their income.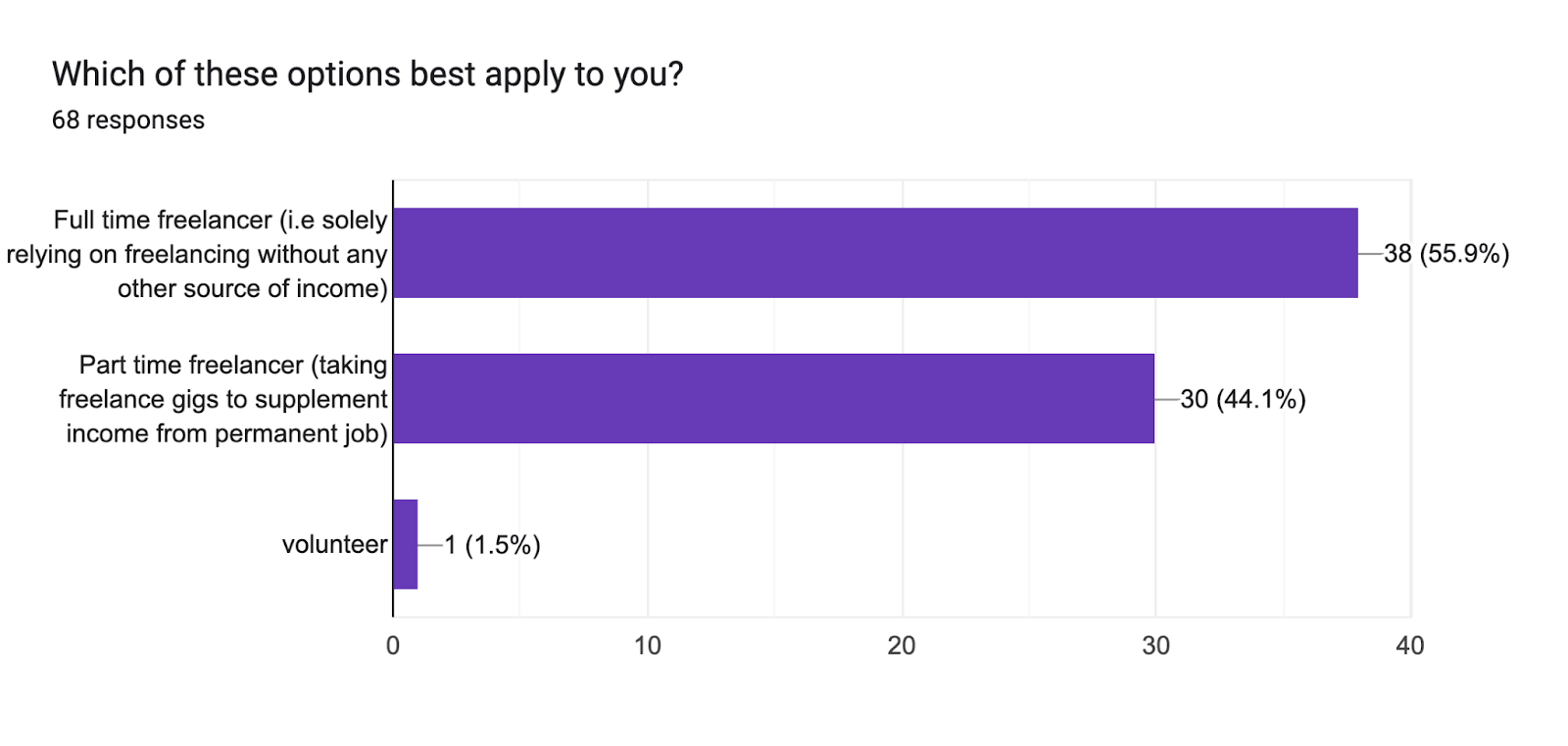 The African freelance industry is experiencing steady growth with the demand for capable professionals on the rise globally. Africa is home to the world's youngest population which translates to being a key source of the needs of the job market worldwide. Applications that allow talent to work remotely. We have witnessed the viability of this work model and more African professionals need to enter the fray.

Visit https://afriblocks.com/ and we will get you started on your freelance journey with us.