Founders' Spotlight: How a Zimbabwean Entrepreneur Created InTuitionPay to Simplify Tuition Payments for Students Worldwide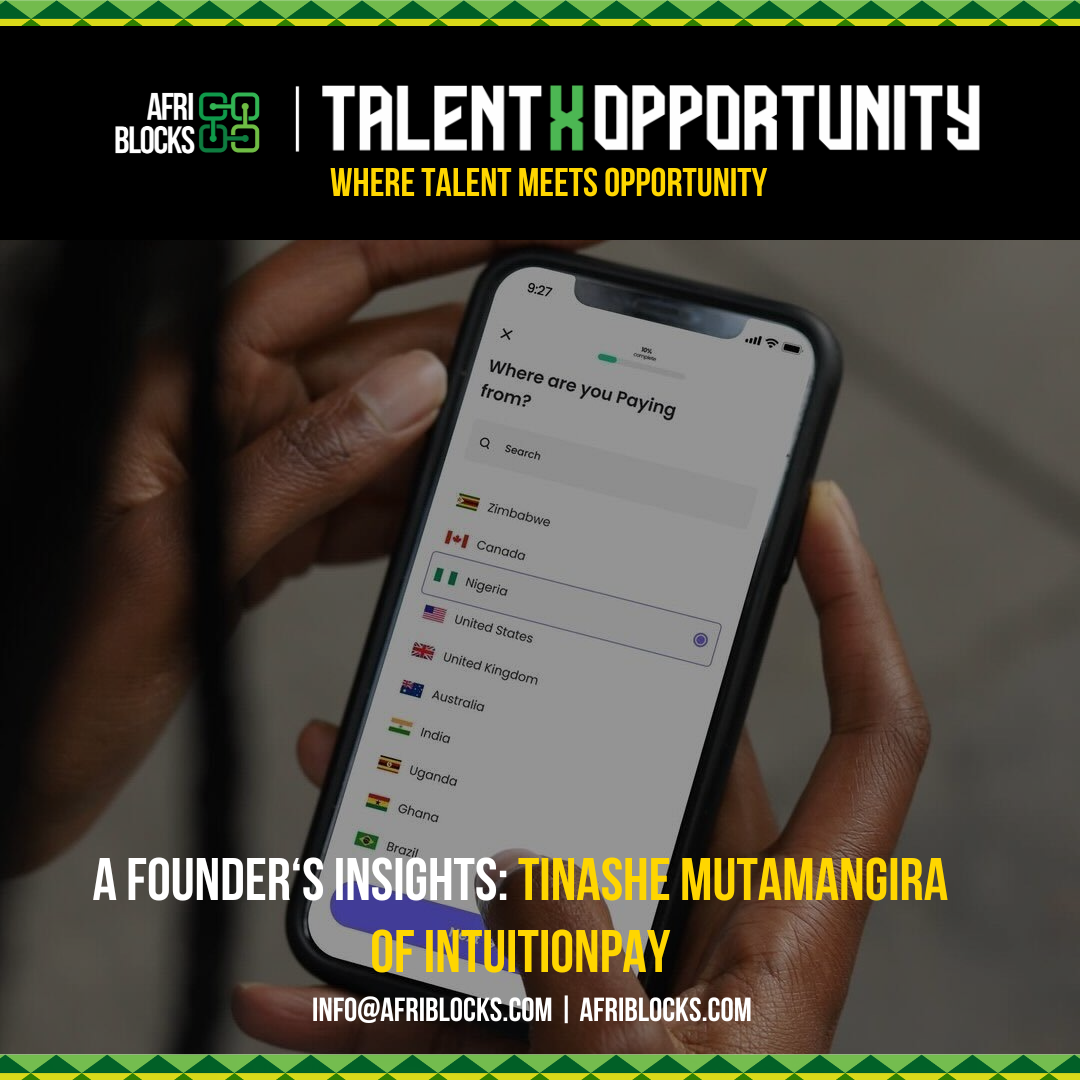 In a world where education knows no borders, innovative solutions are needed to overcome the financial and logistical challenges faced by international students. Tinashe Mutamangira, CEO and Co-founder of InTuitionPay, is leading the charge in revolutionizing international education by simplifying tuition payments for students worldwide. In this article, we explore the story behind InTuitionPay, its mission, and the vision of its founder.
A Personal Journey to Innovation
Tinashe Mutamangira's motivation to launch InTuitionPay is deeply personal. Having moved from Zimbabwe to pursue higher education abroad, he encountered the daunting complexities of paying tuition fees across international borders. The fragmented nature of payment methods for university tuition fees was a stark reality that needed addressing. There was no universal, standardized way to transfer money seamlessly from one part of the world to another for tuition payments.
This challenge ignited a vision within Tinashe—a vision of a world where there would be one universally recognized payment method for tuition fees, accepted by universities worldwide. With this vision in mind, Tinashe and his co-founders embarked on a mission to simplify and streamline tuition fee payments, creating InTuitionPay.
Beyond Payments: Fostering Global Community
InTuitionPay goes beyond being a payment platform. It aims to facilitate connections and networking among international students who share academic and socio-economic interests, including their home countries. Tinashe's leadership has transformed InTuitionPay into a global community that fosters unity and collaboration among international students.
Excitement for Impact
What excites Tinashe most about InTuitionPay is its profound impact on education and society as a whole. By making education easily accessible, InTuitionPay empowers students, particularly in developing countries, to pursue their dreams and aspirations. This not only shapes individual futures but also contributes to the United Nations Sustainable Development Goals (SDGs) and Environmental, Social, and Governance (ESG) objectives.
InTuitionPay removes educational barriers, allowing children in emerging markets to access education in cutting-edge fields like AI and Blockchain. This empowers the next generation to thrive in an evolving landscape, contributing to a brighter, more equitable future for individuals and the world.
Building the Dream Team
Growing the InTuitionPay team came with its challenges. Finding individuals with the right skills and expertise who also shared the company's culture and vision was paramount. InTuitionPay believes that its culture should be established before anything else, and this culture could only thrive with like-minded individuals genuinely committed to the vision.
Diversity played a pivotal role in the team's success. The diverse composition of the team allowed InTuitionPay to leverage a wide range of perspectives, expertise, and experiences, enabling them to overcome obstacles and accelerate their growth.
Scaling for the Future
InTuitionPay's future plans involve leveraging remote collaboration to bridge the gap between individuals in developing and developed countries. They aim to create opportunities for people from diverse backgrounds to work together, democratizing access to resources that enhance the quality of work produced.
To achieve this, InTuitionPay will actively seek ambitious and authentic leaders in their respective fields. These leaders will play a crucial role in driving InTuitionPay's mission forward and expanding its reach.
Words of Wisdom
Tinashe Mutamangira offers a valuable piece of advice to aspiring founders: "The most challenging decision you'll ever make is to begin. Once you take that first step, it may feel like you're falling and that your world is unraveling. But remember, it's not falling apart; it's rearranging itself. What's truly fascinating is that you won't hit the ground. Instead, you'll discover that you're growing wings and learning how to fly before you even realize it. Embrace the initial uncertainty and trust that your journey will lead to new heights you never thought possible."
To stay updated with InTuitionPay and connect with Tinashe Mutamangira, you can follow them on social media through their social media platforms on Instagram: @InTuitionPay, Facebook: @InTuitionPay, and LinkedIn (InTuitionPay), where one can get the latest company news and initiate any professional networking. InTuitionPay also has a YouTube channel where video updates can be found.
To utilize the InTuitionPay platform and take advantage of its services, you can download the mobile app from your respective app stores. InTuitionPay is already live in Zimbabwe, Nigeria, and Uganda, making tuition fee payments for international students studying in countries like Canada more convenient and efficient.
InTuitionPay's journey is not just about simplifying payments; it's about transforming the future of education and fostering global collaboration. As Tinashe Mutamangira and his team continue to innovate and expand their reach, they are contributing to a brighter and more accessible future for students worldwide.
Backed by TechStars and Google; AfriBlocks equips users with a talent platform that streamlines the process of connecting with top affordable African freelancers. Making it easier to find, vet, hire, and pay African talent.
Post A Job to support: https://afriblocks.com/request-a-service