Founders' Spotlight: Fostering Authentic Experiences and Empowering Communities through Heny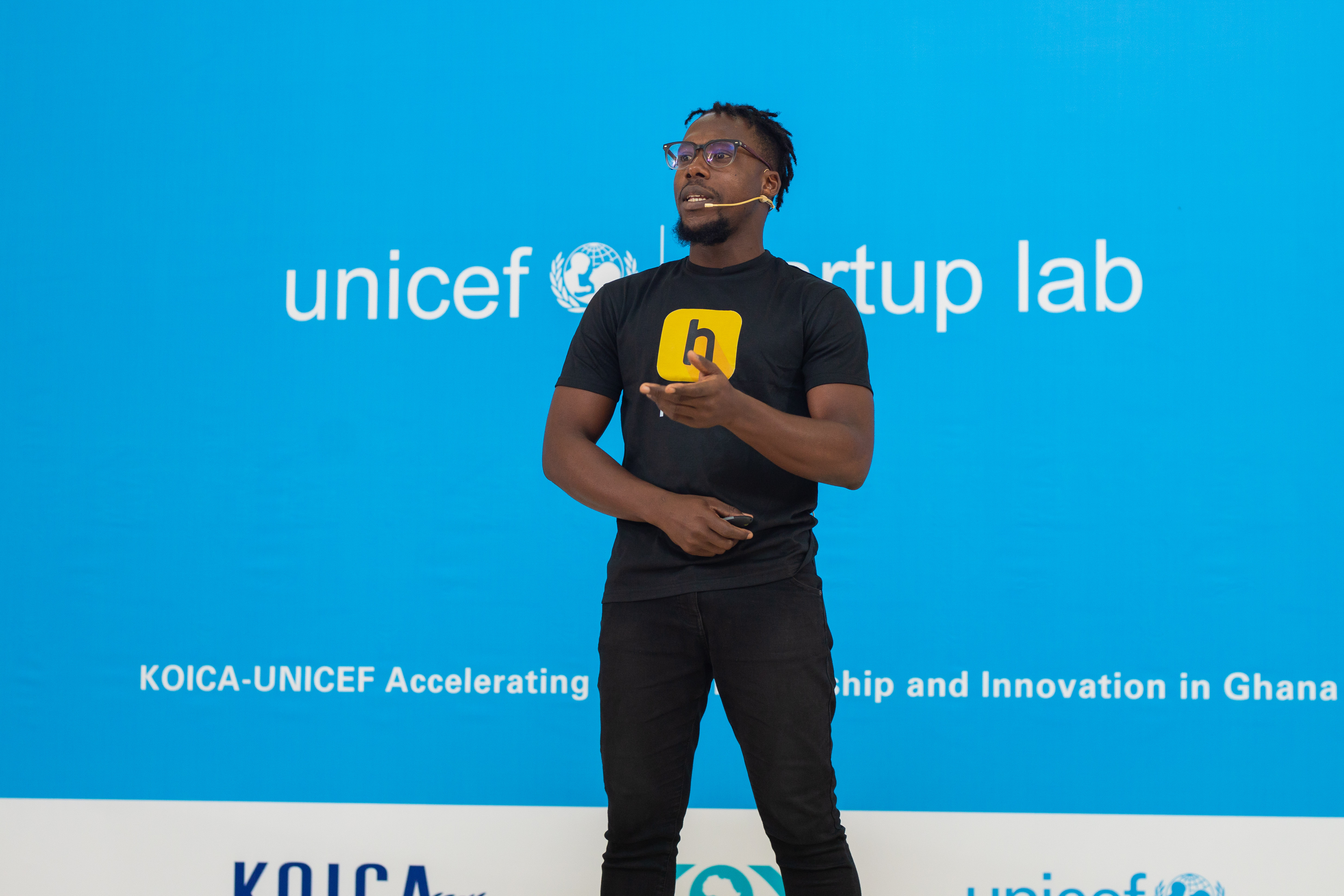 Eugene Adortsu
, a seasoned entrepreneur and accomplished senior software engineer, has made significant contributions to the digital technology landscape. With a strong career background in companies like Deel and Blackdice Cyber, Eugene's innovative mindset and leadership skills have set him apart. His entrepreneurial journey began with the co-founding of SolveIT Solutions, and he has recently ventured into the dynamic world of startups with Heny, a groundbreaking platform revolutionizing the way people connect through authentic experiences.
In this interview, Eugene shares his motivations, excitement, challenges, and future plans for
Heny
.
Motivation and Vision
Speaking on the motivation behind Heny, Eugene said that, "what motivated the launch of Heny was quite simple - a deep love for having fun, a shared passion for cultural exploration, and a belief in the incredible power of authentic experiences". Collaborating with like-minded co-founders, they envisioned a platform that not only connects individuals seeking unique adventures but also empowers local creators and small businesses across Africa to showcase their rich cultural heritage. This vision drives the team's passion and fuels their journey of innovation and empowerment.
What excites Eugene the most about Heny is the opportunity to create a lasting impact. Beyond providing unique experiences, Heny fosters connections, celebrates diverse cultures, and empowers local communities. Eugene is thrilled to witness how users' lives are enriched through authentic experiences and how local creators benefit from increased exposure and income. "The idea that Heny can be a catalyst for positive change in the tourism industry and beyond is incredibly motivating. It excites me to see how our users' lives are touched by the authentic experiences they encounter through our platform and how local creators benefit from increased exposure and income", said Eugene.
Challenges in Team Growth
Growing the Heny team presents challenges in finding talent that aligns with the company's vision, values, and culture. In a competitive tech industry, recruiting individuals who are not only technically skilled but also passionate about Heny's mission can be demanding. Additionally, maintaining effective communication and collaboration within a dynamic startup environment requires strong leadership and team-building skills.
Heny's future growth strategy involves global expansion, remote work, and influencer partnerships. Through meticulous market research, content localization, and strategic partnerships, Heny plans to introduce its platform to new regions while tailoring offerings to local preferences. Embracing remote work taps into a global talent pool and enhances cost efficiency. Influencers will serve as local ambassadors, creating engaging content and participating in promotional activities to transcend geographical boundaries and enrich travel worldwide.
Words of Wisdom for Founders
Eugene Adortsu, drawing from his own experience as a founder, shares some valuable words of wisdom for aspiring entrepreneurs. He emphasizes the importance of resilience and adaptability. "Building a startup is a challenging and unpredictable endeavor, and setbacks are inevitable. However, it's often in the face of adversity that the most valuable lessons are learned." Eugene goes on to advise founders to stay resilient, learn from failures, and use them as stepping stones to future success. Additionally, he highlights the need to be adaptable and open to change. The startup landscape is constantly evolving, and being able to pivot and adjust strategies is crucial for long-term success.
Next Big Thing
Eugene Adortsu has exciting news to share about his next venture. He has been invited to start his next venture with Antler in the UK, a global early-stage venture capital firm. Over the next few months, Eugene will be surrounded by passionate and exceptional entrepreneurs who are solving global problems and creating a positive impact in the world. This new opportunity will allow him to further expand his knowledge, network, and expertise, and he is eager to embark on this new chapter in his entrepreneurial journey.
Connecting with Eugene and Heny
Readers who are interested in following Eugene Adortsu's journey and staying updated on Heny can connect with him and the platform through various social media channels. Heny can be found on Instagram (
@heny_app
), Facebook (HenyApp),
X (formerly Twitter)
, and Threads (
@heny_app
). Additionally, Eugene can be connected with on
LinkedIn (Eugene Adortsu)
for further insights and updates.
Eugene Adortsu's entrepreneurial journey with Heny exemplifies the power of combining passion, innovation, and a vision for positive change. Through Heny, he aims to revolutionize the tourism industry by connecting individuals with authentic cultural experiences and empowering local communities. With a focus on resilience, adaptability, and a commitment to creating a lasting impact, Eugene's words of wisdom serve as valuable guidance for aspiring founders. As he embarks on his next venture with Antler, the future looks bright for Eugene and the continued success of Heny.
Backed by TechStars and Google; AfriBlocks equips users with a talent platform that streamlines the process of connecting with top affordable African freelancers. Making it easier to find, vet, hire, and pay African talent.
Post A Job to support: https://afriblocks.com/request-a-service